At 45, (2008-09) I lost everything.
In one fell swoop I found myself separated from my husband, unemployed, broke and in debt, with two young daughters in tow. Just days from being homeless, I was forced to sell my family heirlooms to pay the rent. I had to apply for welfare and accept charity from friends and my daughters' school. With no job prospects in sight, I fell into a deep depression where there were days I couldn't get out of bed. During that time, I blogged. Success Diaries, written during the most difficult period of my life, was meant to help others find inspiration in life's small daily triumphs. But it also helped me pull myself out of a dark place. Within a year Success Diaries was published in Spain as a book: Diario del éxito.I quickly recognized the power of the Internet and social media as a way to communicate and empower others. Within a few years, at the age of 50, I founded my company Viva Fifty Media LLC, the parent company of VivaFifty.com and LorraineCLadish.com.
National Hispana Leadership Conference
The website started with a $500 investment. By bootstrapping and building a strong social media following, Viva Fifty! became profitable in less than a year, and became my sole source of income, surpassing what I used to earn as editor of other online publications.
Born into a family of writers, I´m the author of 17 books that address women's issues, motherhood, and empowerment. From my early battle with bulimia to turning my life around in my forties, my books, blogs, articles and lectures are all about overcoming life's obstacles and motivating others. I´m bilingual and bicultural (U.S. and Spain), and love to deliver my message of empowerment in English and Spanish.
#WeAllGrowSummit
SPEAKING TOPICS
From single mom on welfare to social media influencer.-  I share my very personal story of hardship and how at 45 I found myself unemployed, unemployable and uninspired. With two young daughters in tow, I began to blog and use social media to inspire others with my message of empowerment that turned both my personal and professional life around.
Making your vision a reality.-  I explain how the power of visualization and setting attainable goals followed by action drove me to write and publish over a dozen books, divorce from a toxic marriage, find real love, and establish my successful multimedia company Viva Fifty Media.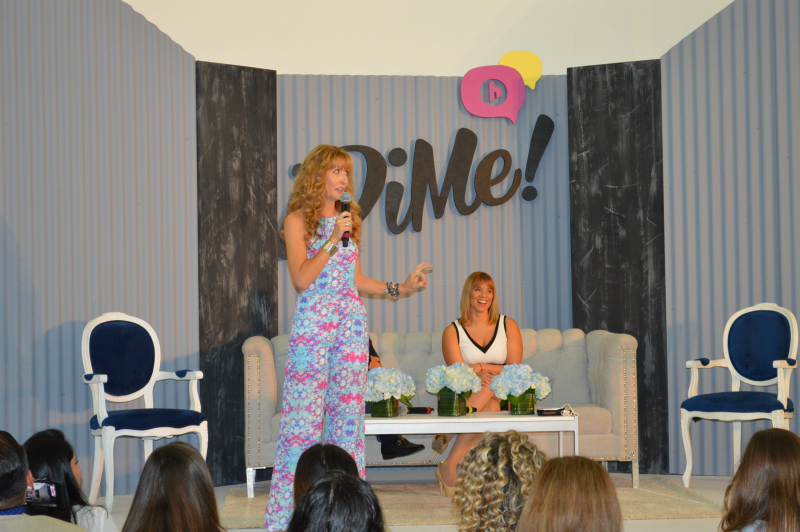 April 2017 Keynote at Dime Media Summit, Hispanicize, Miami, FL.
Leveraging your weaknesses for business and life.- I tell the story of how I turned my addictive personality into a positive trait. As I struggled with a severe eating disorder, I wrote my first book, "I Feel Fat" at 30. This launched my career as an author of books that help and empower women. A self-confessed neurotic, I draw from my own experience to explain how we can harness character traits that society considers flaws and turn them into valuable assets that work for you.
Bootstrap your online business to success.-  I personally advocate for the kind of success where you can make a living doing what you love on your own terms. As the former editor-in-chief of two online publications, I learned from the mistakes that are common for many online startups. During the spring of 2014 I started my own venture with a $500 investment. In my first 12 months as an entrepreneur Viva Fifty! became my sole source of income, topping my salary at previous occupations.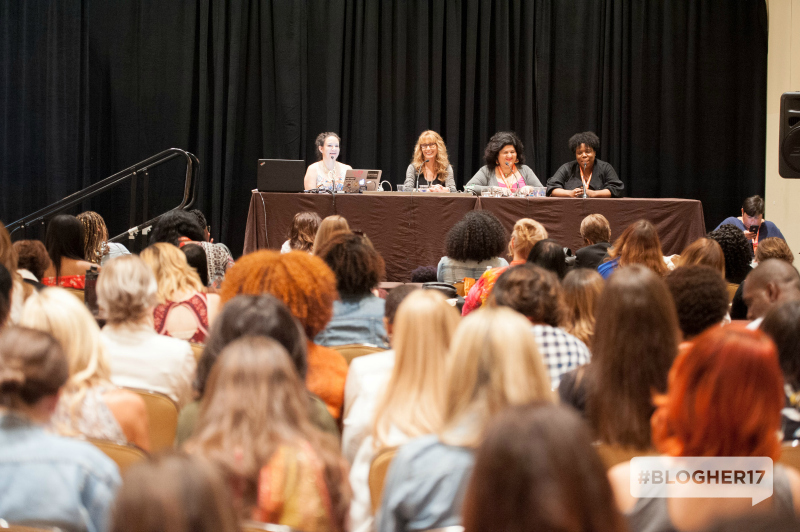 BlogHer in Orlando. June 2017
Turning your idea into a published book.- We all have a story to tell. I know that first hand. I´m a firm believer in the power of communication. I share tips on how to define an idea, find inspiration to write, and create a viable book proposal that's ready for submission to agents and publishers or to self-publish using today's latest platforms.
OTHER TOPICS:
Online business and social media influence.
Pitching to online magazines.
Writing and editing.
Living off of your art.
Finding your online niche.
Reinvention at any stage in life.
Leveraging social media.
Bilingual and bicultural (Hispanic) topics.
Mental health.
For speaker fees and bookings, please write to [email protected]