How an intimate blogger & PR mastermind retreat upleveled my digital business












This fabulous mastermind retreat was hosted by Carnival Cruise Line. All opinions are my own, based on my personal views.

I´ve been making a living in the digital space for close to ten years. For the past eight, I´ve attended and spoken at a number of social media conferences. I´ve always felt that, as great as the panels and keynote speakers may be, there is nothing like a heartfelt exchange in the elevator, or a quick catch-up conversation in the hallways. Those are the game-changers.
I have definitely sealed deals in conferences, but usually because the person who hired me already knew me online. I have rarely landed a gig after a brief first-time encounter with a PR or editor. Relationships take time to build.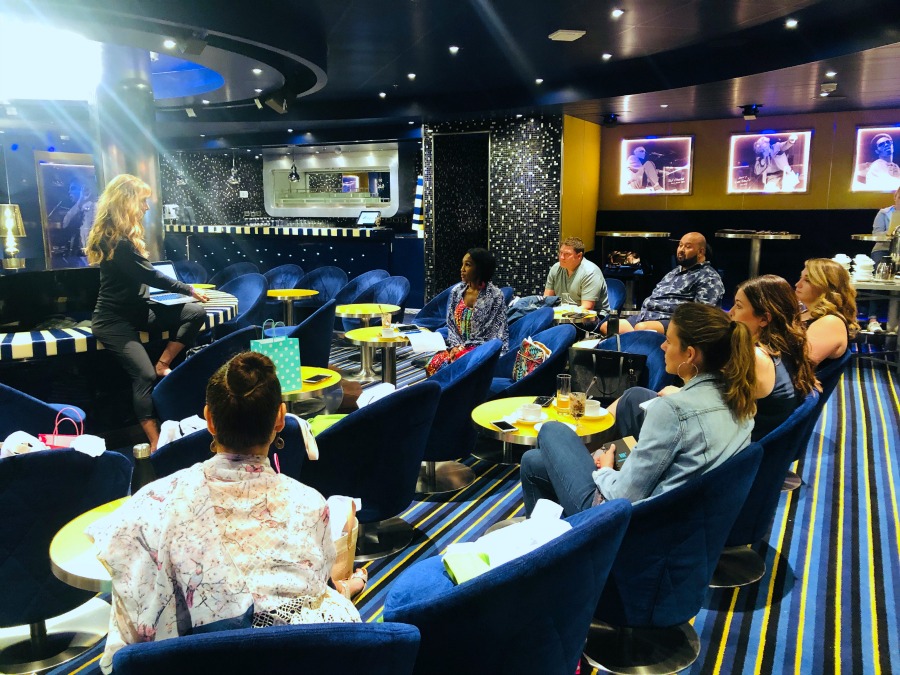 I´m at a point in my digital career where most of the work I get from sponsors and editors comes from the result of a social media or Google search. My social media footprint and my work speak for themselves. I don´t feel the need to mix and mingle a lot to make sure I get gigs. I focus on creating content that matters and that's where my leads come from.
Does this mean I won´t ever attend a conference again? Of course not, but it does mean I´m way more selective. For me to spend money on attending a conference, I have to be pretty confident that it´s going to render some kind of result. Otherwise, it´s just another trip and, quite frankly, I´d rather spend the money on a real vacation.

Something happened recently that validated my thoughts. I was recently invited to an all-expenses paid mastermind retreat on a cruise. Yep, you read right. I´m super thankful that I was invited and I give myself mad props for clearing my calendar for an entire week!
What went down during the retreat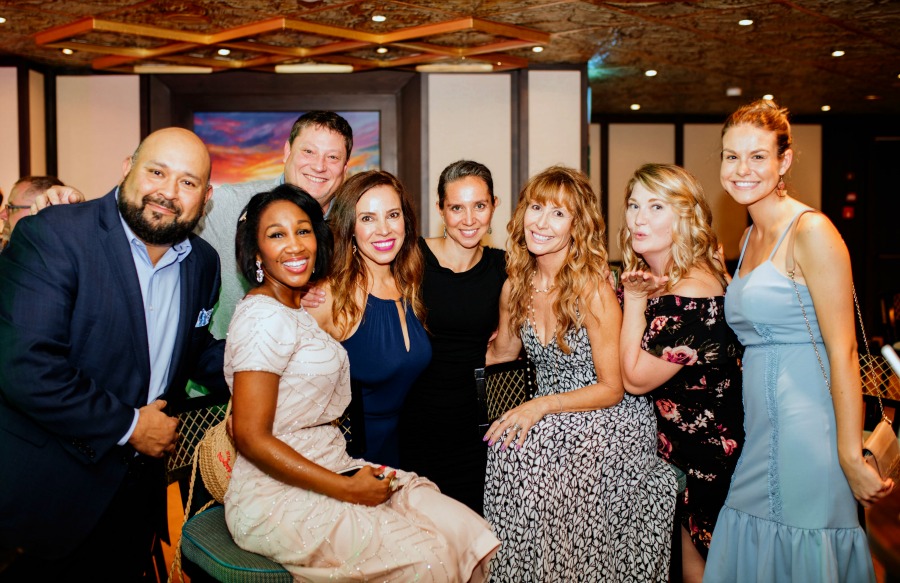 Our mastermind retreat was hosted by Carnival Cruise Line and included two days of presentations by each one of the members of the group. The rest of the days were spent on day excursions in Roatán, Belize and Cozumel. Nightly group dinners had us all getting to know one another better personally and professionally. It was hard to say goodbye at the end of the week.

We were a colorful, go-getting mastermind group of nine people that included content creators, photographers, public relations, influencer managers, and more. We each had the task of presenting to the rest of the group for one hour, on a subject in an area of our expertise. My presentation was based on the subject of my next book: "Turning your flaws into assets to achieve success."
From the others, I learned how to stay focused in life and business; I got excellent tips on how to establish and nurture long-term brand ambassadorships; received suggestions on improving my smartphone photography skills; and learned the ins and outs of working with ad networks such as Mediavine, to name a few. In fact, after a close look at my Google Analytics, I was encouraged to apply to partner with Mediavine. I am uber excited to say I am going to be working with them with my website VivaFifty.com.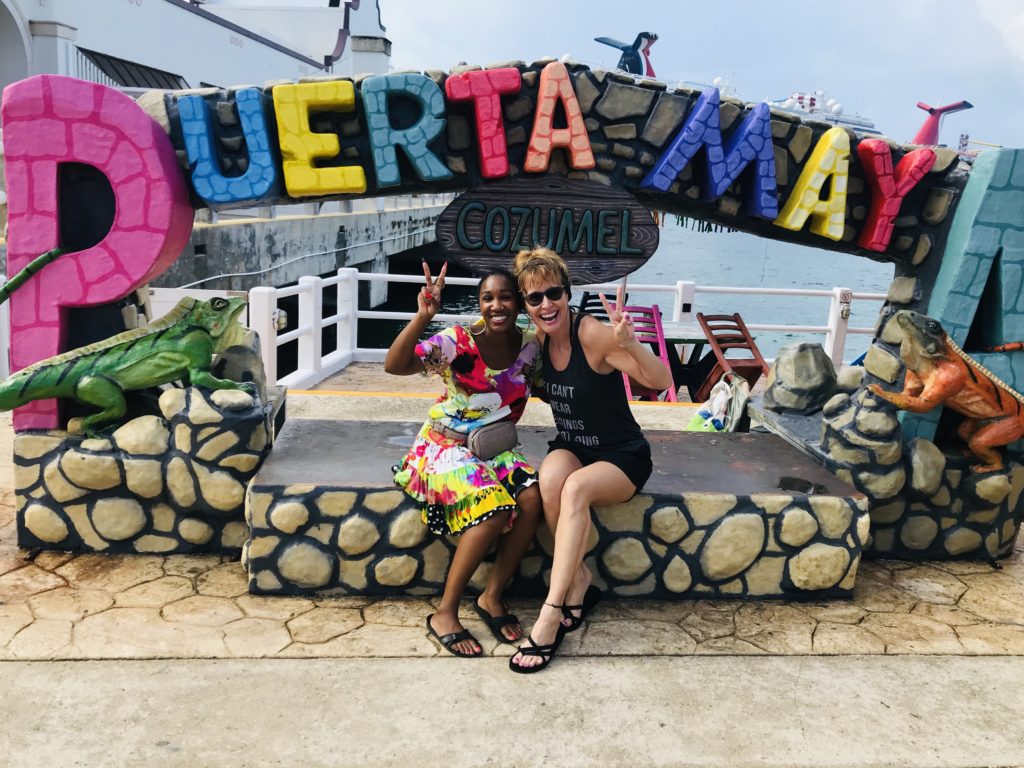 When you´ve reached a certain point in your career, no matter what that is, I feel that one really benefits from retreats with peers where everyone brings important information and experience to the table. Large conferences are great for networking, but these intimate mastermind groups are the best way to level up.
Nothing can beat honest talk about income, cash flow, ways to optimize time and energy. If on top of that you learn how others in your field of work navigate self-doubt, parenting issues and even mental health, you've hit the jackpot. In this mastermind retreat, we all did that.
I cannot end this mini-recap without pointing you to the wonderful members of our cruise mastermind group. They all rock their area of expertise and are great human beings on top of that.
Yvette Marquez-Sharpnack – Food blogger and book author
Bre Patterson – Food blogger and influencer outreach
Shaunda Necole – Business coach and speaker
Jenna Sparks – Photographer
Jason Schumman – Public relations
Stephen Chavez – Public relations and food blogger
MediaVine – Ad network (Kristie Kovarovic repped them well)
Johanna Voss – Female influencer and talent manager
Lorraine C. Ladish – Yours truly. Johanna Voss above would tell me off if I didn't include myself.