Layering in comfort & style with Cuddl Duds separates












As a work-at-home mom I'm always looking for comfort & style in any clothes I wear. I recently shared how as I'm writing my next book, I go straight from the yoga studio to the bookstore to work on my manuscript.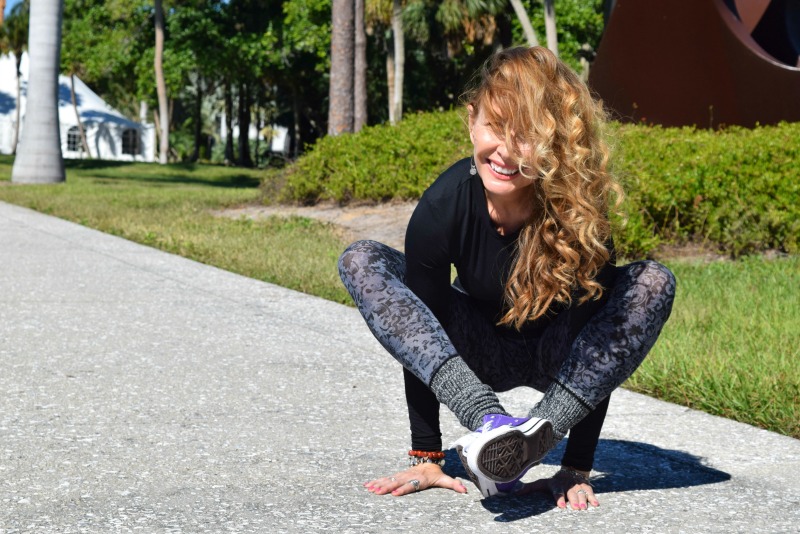 Then I come home, shower and turn my attention to all other projects. In the late afternoon I pick up my youngest from school and yes, keep on working by her side while my daughter does homework.
In between, there are things like running errands, going to the post office, grocery shopping and cooking dinner when my husband works late. I'm not embarrassed to admit he rules the kitchen! And I want to be comfy & stylish all day, no matter what I'm doing.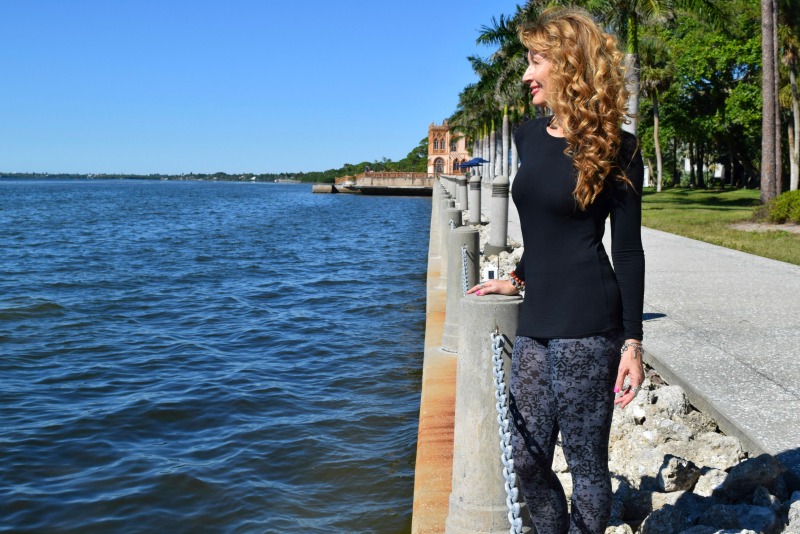 I live in Florida where these pictures are taken. But don't be fooled by those that tell you it's always sweltering hot in the Sunshine State! My neck of the woods is near Tampa, in the Gulf Coast. Up here temperatures in the fall have already dropped to the 50's at night. Mornings are chilly and then it gets warm during the day, until the sun sets. Then it's back to cooler temperatures.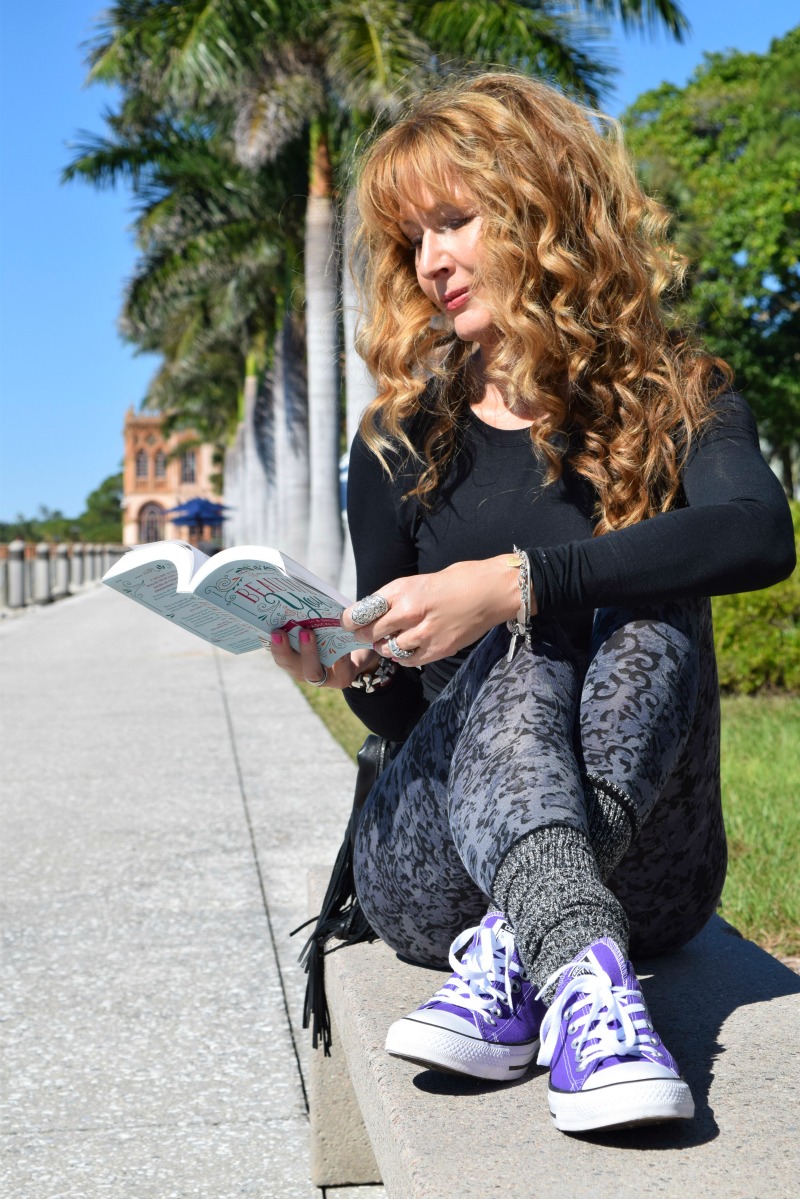 This means that dressing in layers is the way to go both in the fall and winter. Either way, I always need to carry a cozy jacket in the car because, year round, when you go to the grocery store you feel like you're entering a meat freezer. Yes, it's that cold!
I also know these layers aren't great just for Floridians. I recently traveled to Manhattan for work and also experienced the need to peel clothes off and pile them back on as the day progressed. Although the temperature was brisk as I headed out for a walk in NYC, 15 minutes later I was carrying my jacket instead of wearing it. But when I stood in the shade to take pictures of my surroundings, I was cold again. Back on it went!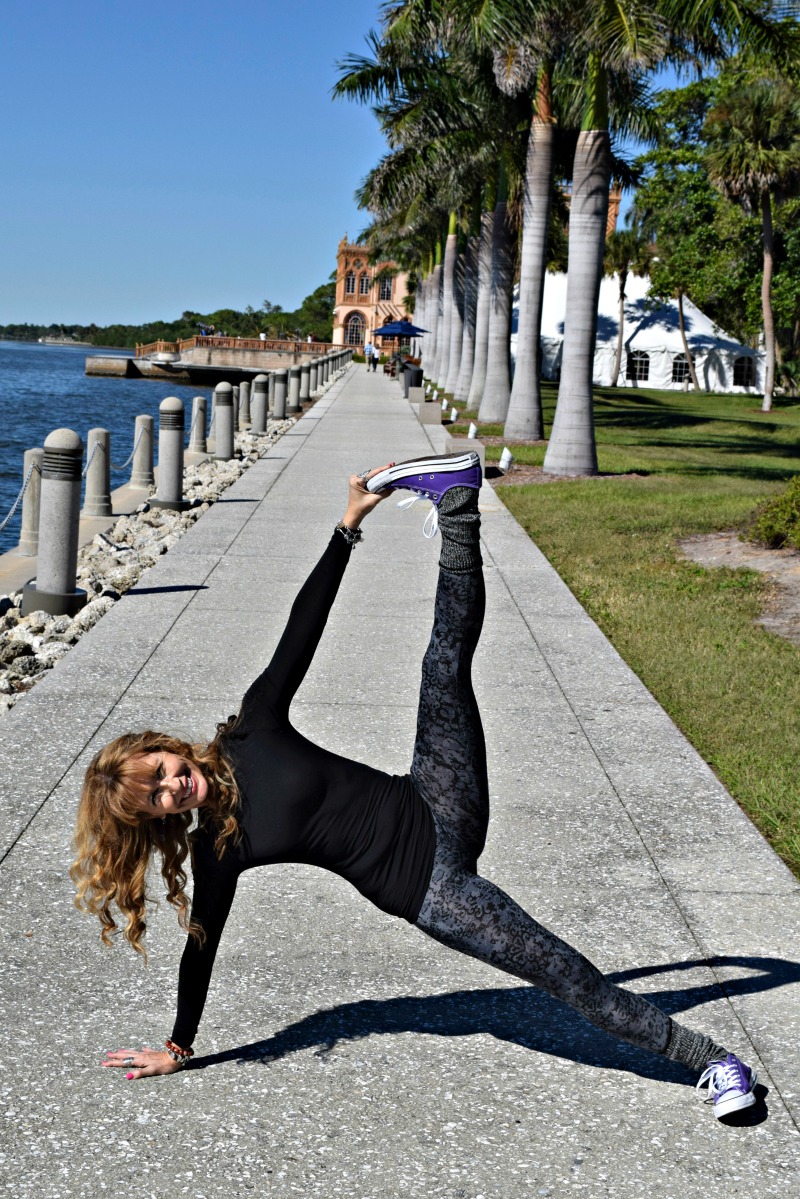 Cuddl Duds are comfy no matter what you do in them! I love the feel of the fabric against my skin, soft and luxurious. These separates are form-fitting but also comfortable and breathable.
I can dress them up or down. They go well with wedges, flip flops, sneakers, or even boots, and can take you from the couch straight to the school pick-up car lane.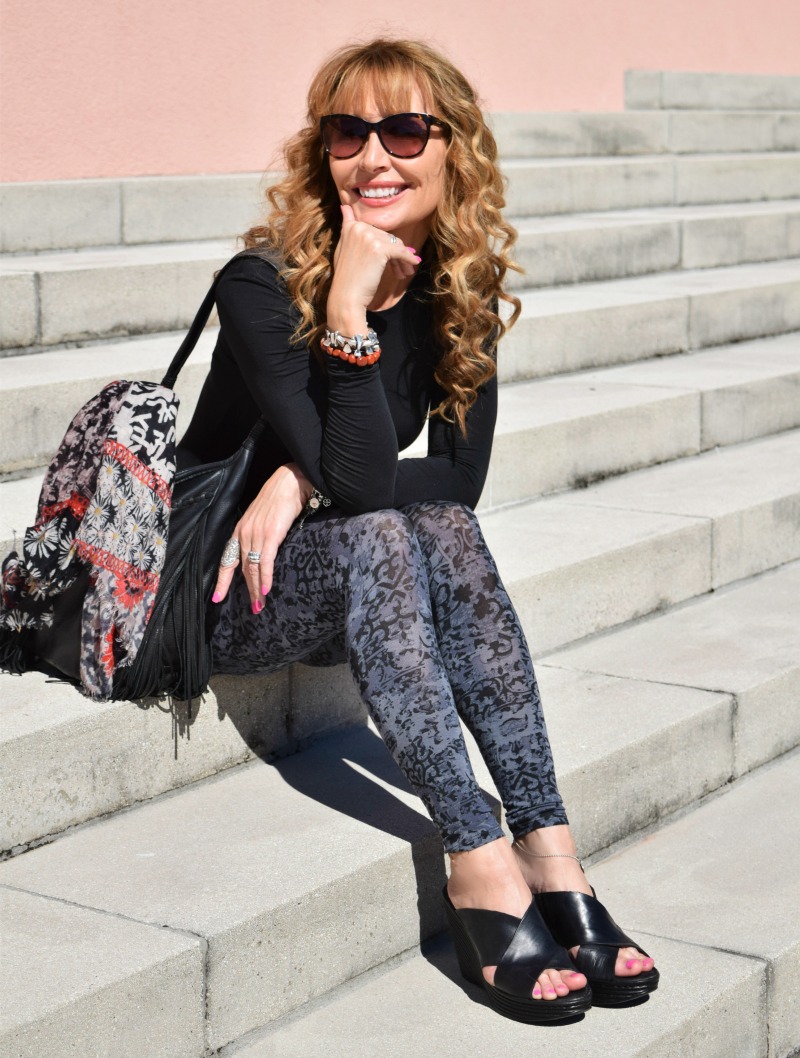 Best of all, they are thin and take up next to no space, both in your closet and in your suitcase if you're traveling.
I purchased these separates at my local Kohl's, where there was a wide selection of Cuddl Duds. If you want to try them out for yourself, head to the intimates department at your closest Kohl's and pick your favorite layers for this fall and winter.
I'd love to know which your Cuddl Duds picks are!