My secret to writing a book while juggling life & work












I´m writing a book.
I´ve done this before. Many times. 18 to be exact. In fact more times, if I count the unpublished manuscripts too.
I´m not saying this to show off, believe me. At 53 I´ve had plenty of time to write in my life. It´s what I do. That´s the only reason I know for sure I can pull it off. And yet, every book is different.
I mainly write non-fiction, which comes more easily to me, and I thoroughly enjoy it. But I´ve also written and published fiction, which I also love.
The practical difference between both types of writing for me is that, in general, a fiction book is written first, and then sold to a publisher. A non-fiction book, for the most part, is sold to a publisher first, based on a proposal and then, once the contract is signed, you sit down and write it.
There is always a deadline involved. That deadline can seem far, far away when you agree to it. But as the days go by, it can feel like it´s picking up speed, sprinting right at you.
I recently had a conversation with a colleague. She´s publishing her book with a major publisher. I told her she didn´t seem very excited.

"Well, now I have to write the darn thing!" she exclaimed. "I have a business to run, kids to raise … When am I going to carve out the time to actually write it! But on the other hand, this IS what I always wanted! Or is it?"
I know the feeling.
If I could just take off to a faraway island with no internet connection and write my book for six months. Ah, that would be bliss.
But for the most part, reality for writers is different.
We don´t write books for the money. The advance doesn´t cover the cost of child-care and a several-months-long stay at a resort in the Bahamas. We do it because we love writing. And so, we find a way to write our book while still getting on with life.
There is never the perfect time to write a book
I´ve not written a single book in ideal conditions. I would write late into the night after a day of translating someone else´s writing, or after a day of penning articles. I would write when I was depressed, broke, pregnant, after having a baby. I would write an hour here, an hour there. I would write sitting inside a playpen with my toddlers to make sure they didn´t go experiment with the kitchen knives as I focused on my laptop screen.
This book I´m writing now for HarperCollins is no different. It´s a non-fiction book about embracing our age. I´m passionate about the subject.
But, again, I´m writing it while I also get on with life and business.

Stuff I´m juggling while I write: being a mom to three teens and tweens, which is a full-time job already, managing my business Viva Fifty Media, writing for sites like NBCNews, AARP and Mom.me and shooting videos and taking photos for sponsored content.
I´m also menopausal and feeling it, which means I can wake up bone tired, exhausted, on any given day, and then my productivity blows.
But I have a deadline.
I was going to go on a retreat, for five days, check into a hotel. My husband, also a writer, suggested that. I thought it was a great idea. I did that once when my eldest was a baby, so I could finish a novel that I later sold to a publisher. It was money and time well-spent.
Then, recently, my dog chewed up my favorite pair of seeing glasses. All $700 of them. So I decided that I would forgo my writing-in-a-hotel experience so I could buy myself a new pair of glasses. After all I need to see what I´m typing, right?
But I also had to figure out a way to make writing my book a priority without losing my mind and without  affecting my work and business.
So here´s how I´m doing it
First of all, before I even started to write, I divided the total word count I´m committed to by the reasonable number of days I think I can work on my book weekly. I calculated how many words I needed to write each day to make my deadline. It came to fewer than a regular blog post. Heck, I can do that! My anxiety levels dropped and I felt like I was in the saddle once again.
Now for the logistics.
I work from home, always have, and hopefully always will. I get up in the morning and take the youngest kids to school. The eldest walks to and from high school, yay!
I then go to my yoga class. Yep, I´m just not a morning person, so I start my day off with yoga instead of writing. My husband, also a writer, gets his writing done even before he has coffee. To each their own.
Then I go straight to the library or to a nearby bookstore and order brunch. I turn off my wifi and my smartphone and open my laptop. The key here is that I associate the library or bookstore with writing only my book. Nothing else. No social media, no answering e mails. I even have an out of office responder letting everyone know I´m only checking e-mail twice a day. They can text me if it´s a life or death situation.
I write while listening to soft music with no lyrics. It could be two hours, it could be three. But there I sit, typing away until I have nothing more to say.
Because it´s a non-fiction book, I´ve divided the chapters into different word documents. That way I can work on the one I´m most inspired for on any given day. It makes it so much easier.
When my time is up, or the idea-well is dry, I drive home, take a shower, maybe put on some makeup.
Then I continue with my to-do list for the day. I pick up my youngest from school and work on my other projects while she does her homework.
And so it goes, day in, day out. (cont. below)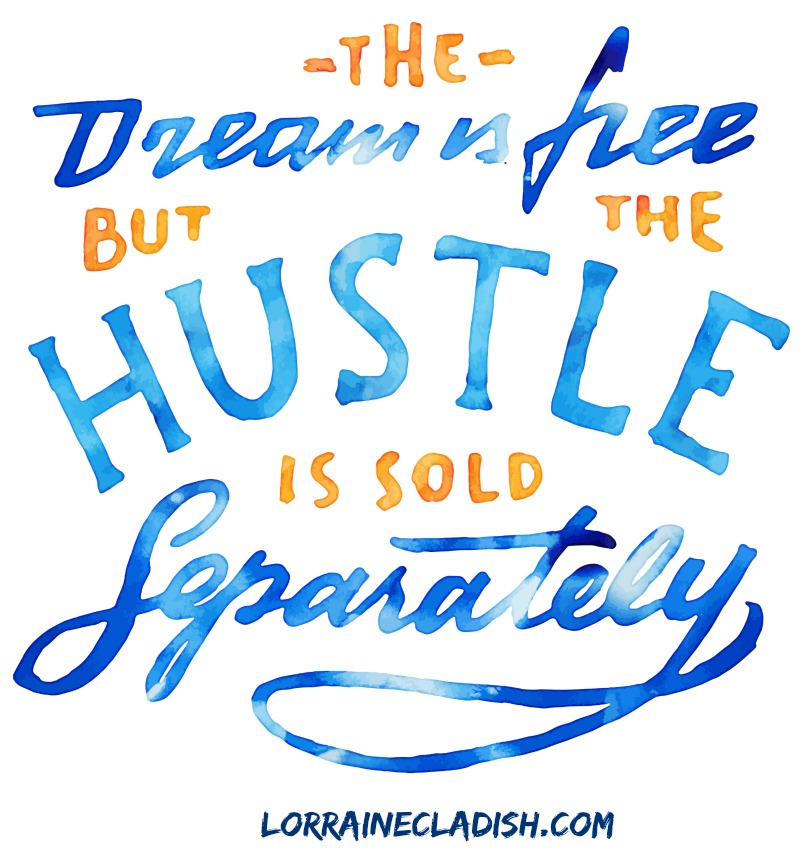 I´m way past the halfway mark already. And the words are flowing. As long as I keep it up, they will continue to flow. As Picasso said, "inspiration exists, but it needs to catch you when you´re working."
And guess what, I´m already thinking of other books I want to write after this one.
Writing begets writing. That´s why I was inspired to write this blog post today.
And I hope I inspired you to find your method to write that book, whether you have a real or self-imposed deadline, without losing your mind, your job, or even your family!
Make a plan to write your book and get it done, however it works for you, then stick to it. Time will pass whether you do it or you don´t. I say you do it!